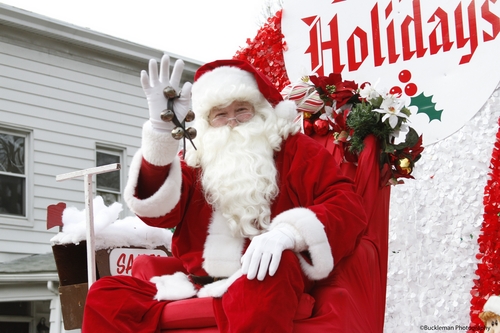 Mayor's Christmas Parade
Baltimore City, Maryland
Mark your calendars!
The 48th Annual Mayor's Christmas Parade for 2020 has been cancelled. The parade will be held next year on
Sunday, December 5, 2021 at 1PM
"The health and safety of the Parade's marchers which includes many school students and first responders as well as spectators, volunteers, and staff is paramount," said the parade chairman Tom Kerr in a statement.
In addition to the pandemic, Kerr noted other logistical challenges that made hosting the parade a no-go. For one, they were unable to secure a permit from the city, as well as participants for the parade procession, like high school bands and local businesses. With these factors in mind, it made more sense to cancel it.
Despite the uncertainty surrounding events in the future, Kerr is looking ahead to 2021.
"We thank the Mayor for his leadership and concern for our community's safety, and look forward to bringing the parade back next year, on Sunday, December 5th," he said.
Join us next year on Sunday, December 5, 2021 at 1PM for the Mayor's Christmas Parade. Sponsored by community associations and businesses in North Baltimore's Hampden and Medfield neighborhoods. If you are interested in volunteering, please contact Tom Kerr at 410-366-0726
The attendance along the 2.5 mile route reached 25,000 people last year at the Annual Mayor's Christmas Parade to view Santa Claus and about 160 marching units. The parade will feature floats, local TV and Radio personalities, over 100 Harley Davidson motorcycles, a steam calliope, great bands, Mummers of Philadelphia, Miss Yuletide and Jr. Miss Yuletide and of course Santa!
Photo Galleries
Mayors Christmas Parade 2009 Mayors Christmas Parade 2010
Mayor's Christmas Parade 2011 Mayor's Christmas Parade 2012
Mayor's Christmas Parade 2013 Mayor's Christmas Parade 2014
Mayor's Christmas Parade 2015 Mayors Christmas Parade 2016
Mayors Christmas Parade 2017 Mayors Christmas Parade 2018
Photography by Buckleman Photography